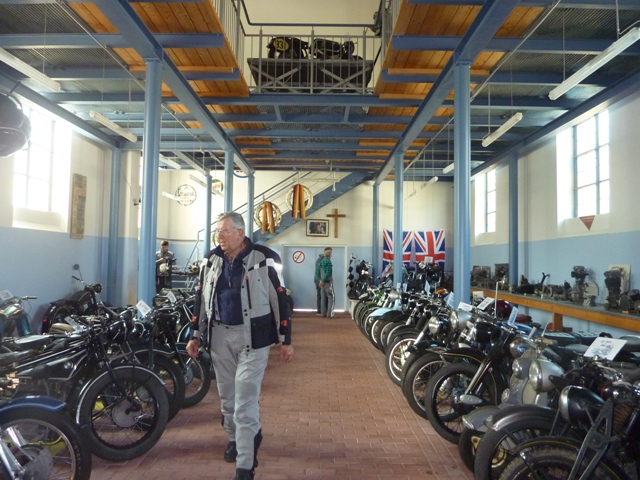 Motorbike Museum Heinz Luthringshauser
Since 1980, the Heinz Luthringshauser motorcycle museum in Otterbach has housed a unique permanent exhibition of motorcycles with significant vehicle history in premises that are probably unique worldwide for this purpose.
It is the former Protestant church of the village, in which the motorcycle racing legend Heinz Luthringshauser - the founder and until his death in 1997 director of the museum - built up a collection that was not only fascinating for motorcyclists and kept it in almost perfect condition.
From the beginning, financially and actively supported by the Förderkreis Motorradmuseum Heinz Luthringshauser (today: "Motorradmuseum Heinz Luthringshauser e.V."), Heinz Luthringshauser was able to create this amazing documentation of over 80 years of motorcycle history.
The collection consists of representative machines from German manufacturers such as Adler, BMW, DKW, HOREX, Miele, NSU, Opel, Zündapp, etc. and Italian, English and Japanese makes.
Exotics, such as a MEGOLA from 1921 with a 5-cylinder radial engine in the front wheel, complement the collection with rare pieces that impressively show the development of the motorcycle.
April-October on Sundays and public holidays from 10 a.m. to 12.30 p.m. and from 1.30 p.m. to 5 p.m.
Click on the logo for more information: